For Health Departments and TB Programs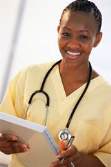 As both the healthcare landscape and the epidemiology of TB in the US shift, community providers will play an increasingly important role in screening, diagnosis and treatment of TB infection and potential early identification of patients with TB disease.  Since patients at higher risk for TB infection and disease, including those who are recent arrivals in the United States may present more frequently in these settings, building relationships with FQHCs in your area can have a positive impact on overall TB control.  Conducting this type of screening and treatment of LTBI at the community level can be a benefit to health departments and TB programs with limited resources and also may be more convenient for patients.
This toolkit includes various resources, training materials and templates that may be used to reach out to community providers in your area, with a focus on materials around screening, diagnosis and treatment of TB infection.  Many of the materials below may be useful to send or bring to FQHCs, either as part of an educational outreach effort, or if a case has been diagnosed within a particular setting.  Most of the materials identified below have been developed with the busy clinician in mind, and are quick resources or references geared to increase the knowledge and skill of community providers in the diagnosis and treatment of LTBI.
| | |
| --- | --- |
| Background Material | Description and Use |
| HRSA Website |   |
| | Background on HRSA supported health centers |
| | List of Primary Care Associations for each state |
| Engaging the Private Sector in TB Prevention | This archived two-hour webinar from the Curry International TB Center focuses on tools and strategies State and local health departments can use to help private providers (including Federally Qualified Health Centers, Community Health Clinics, HMOs, and smaller practice practitioners) get up-to-speed on the diagnosis and treatment of latent TB infection (LTBI). |
| CDC Slide Sets | These can be used when making presentations to FQHCs, or can be provided to them, for internal staff training. Key topics include Epidemiology of TB in the United States, Targeted Testing and Treatment of LTBI. |
| TB 101 for Health Care Workers | This brief web-based course from CDC and the TB RTMCCs is designed to educate health care workers about basic concepts related to TB prevention and control in the United States.  Continuing education credits are available for this course, which takes about one hour to complete.  This can be shared with leadership at FQHCs as a potential self-directed training opportunity for their staff. |
| Latent TB Infection: A Guide for Primary Health Care Providers | This brief CDC booklet (25 pages without appendices) covers the basics of LTBI, and can be viewed online. Printed copies can be ordered from the CDC website, and are very useful as a quick reference tool. They can be provided to FQHCs for this purpose. |
| Latent TB Infection (LTBI) Mobile App for Health Care Providers | This app from CDC is based on the Guide for Primary Care Providers and is available for Androids and Apple devices |
| Management of LTBI in Children and Adolescents: A Guide for the Primary Care Providers | This brief booklet from the Global Tuberculosis Institute is a resource for primary care providers. Topics include targeted testing, risk assessment, and treatment of LTBI in children and adolescents based on recommendations from the American Academy of Pediatrics Report of the Committee on Infectious Diseases (Red Book). |
| Latent TB Infection Multimedia Videos | This set of three brief multimedia videos from the Global Tuberculosis Institute covers the screening, diagnosis and treatment of LTBI.   The videos are targeted to community health providers and range in length from 5-15 minutes. They can be emailed to FQHC staff and the link can be easily forwarded to others.  |
| | This video discusses screening for LTBI and covers targeting testing, high risk groups and testing methods. (6:35 minutes) |
| | This video describes TB infection and TB disease, discusses testing methods, including IGRAs, and special circumstances and medical evaluation.   (11:05 minutes) |
| | This video discusses treatment regimens, including the new 12-dose regimen, recent guidelines, special circumstances, adverse effects and adherence.   (15:09 minutes) |
| Archived webinars | The TB RTMCCs have a wide range of archived webinars available. The webinars below may be of particular interest or utility to providers at FQHCs. The links to the webinars can be provided to staff at FQHCs for self-directed learning for individuals, or for group viewing and discussion. |
| | This archived 90-minute webinar from the Curry International TB Center is geared to physicians and other licensed medical professionals who diagnose and treat LTBI. The webinar focuses on risk assessment, diagnosis, and treatment options for LTBI |
| | This archived 2-hour "Grand Rounds" webinar from the Southeastern National TB Center examines "lessons learned" from a "practical" standpoint and shares experiences for enhancing the utilization of Interferon Gamma Release Assays (IGRAs) for the diagnosis of LTBI in different clinical situations. |
| | This archived 2-hour webinar from the Curry International TB Center covered some common questions around LTBI treatment that may not be addressed in national guidelines, but represent a sample of everyday challenges shared by providers of LTBI care. |
| | This 60-minute webinar from the Curry International TB Center for was developed for public and private clinicians and allied health personnel who work with tuberculosis (TB). It presents key information that providers need to know when working with patients with compromised liver function due to taking TB medication. |
| Diagnosis and Treatment of Latent TB Infection Pocket Card | GTBI's laminated pocket-sized card for clinicians provides information on diagnosis and treatment of LTBI, including all current treatment regimens. |
| | These resources, jointly developed by the Tuberculosis Control Branch at the California Department of Public Health, the California Tuberculosis Controllers Association and the Curry International Tuberculosis Center, are designed to help busy clinicians quickly and easily identify adults who should be tested for LTBI. They can be provided to FQHCs for this purpose. |
| CDC Factsheets | These 1 page factsheets for providers can be useful reference for FQHC providers and can either be printed or sent electronically. |
| Treating LTBI In Special Situations | This self-paced, online course from the Southeastern National TB Center consists of interactive case-based modules focusing on treatment for LTBI in special situations, many of which may be encountered in FQHCs. These include patients with HIV/AIDS, hepatitis, infants and children, and pregnant women. Continuing education credits are available for this course. |