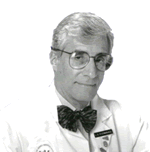 Dear Colleague:
Over the last eighteen months, we've been nurturing our partnerships with the other federally-funded training centers involved with the Federal Training Center Collaboration (FTCC). Just as there has been a push at the state and local level for program collaboration and service integration, the RTMCCs are working with other federal training centers to increase training collaboration of overlapping focus areas and maximize use of resources. Recent collaborations in our region have resulted in trainings on TB & HIV co-infection and TB control in substance abuse treatment facilities.
This edition of the newsletter features an article detailing the history and current undertakings of the FTCC. In our profile of Steve Hughes, we learn that in addition to being Assistant Director for the New York State Bureau of Tuberculosis Control, he is also an arachnologist, neuroscientist, and recreational zookeeper. We also have articles highlighting the soon-to-be released update of our School Nurse Handbook, trainings in Rhode Island and New York City, and an installment of the Behavioral Research in TB Control series looking at Task Order 11: TB among African Americans in the Southeast.
We look forward to seeing you at the National TB Controllers Association conference this June in Atlanta. As in past years, there will be breakout sessions by RTMCC region, and we look forward to your input on upcoming trainings, products, and how we can better meet your needs. To echo Steve Hughes, we're aware that our partners are being squeezed in the current economic environment, and as always we look forward to working together in both the training and medical consultation arenas to develop new approaches to meet these new challenges.
Lee B. Reichman, MD, MPH
Executive Director
Northeastern RTMCC and the
Global Tuberculosis Institute
back to top

Current Behavioral/Social Science Studies in Tuberculosis – Part 4: TB Among African-Americans in the Southeast
This installment continues discussion of behavioral studies being conducted through the Tuberculosis Epidemiological Studies Consortium (TBESC). In prior Spotlight issues, Task Orders 13, 9, and 12 were presented. Funding of Task Order 11, the subject of this installment, was motivated by concern over persistent health disparities between non-Hispanic white Americans and African Americans. These disparities exist in tuberculosis as they do in other infectious diseases and chronic conditions. The CDC PIs on this study are Nickolas DeLuca and Wanda Walton; the TBESC PI is Rachel Royce from RTI International. I served as an advisor to this project.
Task Order 11 – Addressing TB Among African Americans in the Southeast: Identifying and Overcoming Barriers to Treatment Adherence for Latent TB Infection (LTBI) and TB Disease
Tuberculosis rates in the United States represent a significant health disparity between African Americans and non-Hispanic whites. While TB rates have declined for other racial/ethnic minorities, TB rates for African Americans remained more than eight times higher than rates for non-Hispanic whites. African Americans accounted for 25.3% of all reported cases of TB in 2008 although they accounted for only 12.4% of the U.S. population.1,2
Task Order 11 was conceived in two phases: the first phase entailed conducting formative research in three sites to determine TB knowledge, attitudes, and sources and preferences for medical information. Using information from the first phase, an Advocacy, Communication, and Social Mobilization intervention consisting of local TB "summits" was designed to increase public awareness and encourage collaboration between community stakeholders and local health departments. Summits were held in four sites in 2008 and 2009.
Phase 1 – Formative Research
County-level surveillance data was used to identify areas in the Southeastern US with high TB rates, along with disparities in rates between African Americans and non-Hispanic whites. Two urban counties (DeKalb County, GA and Davidson County, TN) and one rural county (Montgomery County, NC) were selected. Between April 2006 and March 2007, individual interviews and focus groups were conducted at each site with six groups of individuals:
African Americans undergoing treatment for TB
African Americans undergoing LTBI treatment
African Americans considered at high risk for TB according to local epidemiological information
community leaders
community health providers
local health department staff
Interviews with patient and community participants revealed misconceptions about TB and LTBI, including the idea that an annual tuberculosis skin test was a vaccination against TB. Participants noted the lack of attention given to TB, compared to other diseases such as HIV and sexually transmitted infections. TB was seen as being stigmatizing, with concern being expressed about police officers using masks and gloves when arresting people presumed to have TB.
Regarding sources of health information, many patients and community members stressed the need for direct and personal communication. While television and the internet could play a role in providing information, these individuals wanted the opportunity to ask questions. Community members voiced concerns about the treatment that African Americans receive at public health clinics, but those who had actually received services expressed positive views of the health department.
Phase 2 – Advocacy, Communication & Social Mobilization Intervention
Review of the Phase 1 Formative Research results suggested that an Advocacy, Communication, and Social Mobilization (ACSM) intervention would be a fruitful way to address the situation of tuberculosis among African Americans in the Southeast. ACSM approaches are advocated by the World Health Organization's Stop TB strategy.3
The purpose of advocacy is to educate decision makers and other community leaders about TB and encourage support for TB control program policies. The communication component seeks to provide persons with or at risk for TB and community members with accurate information about TB and TB control program services, as well as reduce stigma and discrimination associated with TB. Finally, social mobilization brings community stakeholders together in order to raise awareness and promote action for TB control program improvement and sustainability.
The ACSM approach was first tested in the national summit Stop Tuberculosis in the African-American Community, sponsored by the Centers for Disease Control and Prevention and RTI International in May 2006. Evaluation results indicated that the summit succeeded in increasing awareness of this health disparity, bringing together new partners, and activating and motivating partners to engage in a variety of activities focused on curbing TB in the African-American community.
Four communities were then chosen to host local TB Summits. Three were communities where the formative research took place and the fourth was Memphis, TN. In each community, RTI International field staff worked with local health departments to engage in a planning process with community partners to tailor the summit to their needs. Each site succeeded in mobilizing community partners to plan and implement the summits. Each summit had an informational segment of the program, which included a presentation by a local TB clinician and a screening of the DVD from the Southeastern National TB Center's Working Together to Stop TB toolkit (developed by RTI under contract with the SNTC). The other major segment of the program was devoted to developing action plans. Most action items focused on new outreach activities, which varied from distributing the aforementioned DVD to beauty salons and barbershops to staging a one-day health fair in the rural community that included testing approximately 25 people for TB.
Summit participants were contacted three months and six months after the summit to ascertain progress on their action plans. Health department staff and community partners were generally enthusiastic about the summits and felt that they contributed to an increased awareness of TB in their communities.
Evaluation of follow-up data is currently underway. Preliminary analysis indicates that while relationships between the health department and community groups were formed and in many cases reinforced, the health department needs to devote consistent attention to nurturing these relationships in order to sustain mutually beneficial activities. Health department staff are generally trained as clinicians or educators, not as community liaisons. During the intervention, it became apparent in some of the communities that there would be a need for additional resources along with training and guidance for health department staff to assume an expanded role consistently and confidently.
Conclusion
TBESC Task Order 11 represents the first major attempt to investigate TB in the African-American community as well as to implement an ACSM intervention in this community. Phase I generated new insights into the communities' understanding of TB which can be of use to TB control programs when planning community activities. Full analysis of the ACSM intervention will show the short term impact of a modest investment of resources on enriching and sustaining partnerships and activities. Using findings from the work conducted by RTI for Task Order 11, the SNTC developed a toolkit which can serve as a resource to help health departments develop community relationships to better address the issues of TB in the African-American community. However, it is likely that the toolkit would need to be used in conjunction with additional training.
Citations:
1 Centers for Disease Control and Prevention (2006a).

Racial Disparities in Nationally Notifiable Diseases—United States, 2002. MMWR Morb Mortal Wkly Rep, 54(01), 9-11.
2 Centers for Disease Control and Prevention (2006b).

Trends in Tuberculosis—United States, 2005. MMWR Morb Mortal Wkly Rep, 55(11), 305-308.
3 Stop TB Partnership (2007). Advocacy, communication and social mobilization for tuberculosis control: A handbook for country programmes. Geneva: World Health Organization
This column's next installment will focus on Task Order 23.
Submitted by Paul Colson, PhD, Program Director
and Julie Franks, PhD, Health Educator and Evaluator
Charles P. Felton National TB Center at Harlem Hospital
back to top

On the Move Against TB: Rhode Island Providers Flock to World TB Day Training
"We know you have a lot of options for celebrating World TB Day, and we thank you for choosing to celebrate it with us," Dr. Jane Carter deadpanned to over a hundred providers packed into a ballroom in downtown Providence, Rhode Island. They were there for the training On the Move Against TB: What Providers Need to Know, and judging from the turnout, a lot of Rhode Island providers wanted to know more about TB.
The Global TB Institute (GTBI) began collaborating in late fall of 2009 with the Rhode Island Department of Health to design a one day training that would meet the needs of their state. The Rhode Island TB Program was instrumental in conducting a needs assessment of their outreach workers, engaging in conversations with staff which informed the scope of the training, and choosing an appropriate time and venue that would appeal to the target audience.
The event was publicized to all nurses, physician assistants (PAs), nurse practitioners (NPs), infection control professionals, and certain groups of doctors who had an email address on file with the Rhode Island Department of Health. The conference announcement was also sent out to the GTBI distribution list, New England state TB program distribution lists, and the Region 1 (New England) federal training center mailing lists, as well as being posted online at the GTBI website. Free online registration was offered using www.eventbrite.com, which was particularly helpful for the organizers given the large number of registrants.
The training was divided into afternoon and evening sessions. The afternoon session was designed for a smaller audience primarily from the Department of Health and RISE TB Clinic, although it was open to all interested nurses, NPs, PAs, and health educators. The session began with a short presentation about the importance of directly observed therapy by Dr. Mark Lobato (CDC). Chioma Nnaji from the Multicultural AIDS Coalition did an interactive presentation that got participants thinking about cultural competency and how to implement it. This was followed by a skill-building workshop focusing on safety in the field and improving patient adherence by Danielle Orcutt from the Connecticut Department of Public Health TB Control Program. The afternoon session was rounded out with case presentations emphasizing co-morbidities and treatment side effects by Dr. Phyllis Losikoff and Susan Nutini from the RISE TB Clinic.
The evening session ran from 5:00 – 8:00 pm so participants would not have to worry about taking time off from work or finding coverage. Doctors, nurses, NPs, PAs, infection control professionals, and respiratory therapists were invited to attend this session, which had a special emphasis on latent TB infection and infection control measures to implement for suspected infectious cases of TB disease.
The evening began with a warm welcome from Dr. Nicole Alexander, the incoming Medical Director for the Center of Infectious Disease and Epidemiology at the Rhode Island Department of Health. Dr. Utpala Bandy, Assistant Medical Director for the Rhode Island Department of Health, gave an overview of TB epidemiology, prevention, and control in Rhode Island. Dr. Jane Carter from Alpert School of Medicine at Brown University followed with a presentation entitled Demystifying TB Infection: When to Screen? When to treat?,which covered targeted testing, skin testing and interferon-

release assays, and the benefits and risks of treating latent TB infection.
Dr. Mark Lobato from the US Centers for Disease Control and Prevention spoke about infection control and contact investigations, and stressed the importance of infection control at the administrative level and obtaining an accurate account of a patient's infectious period. The evening concluded with case presentations by Drs. Phyllis Losikoff and Adrian Gardner of the RISE TB Clinic, focusing on pediatric TB, fluoroquinolone use the Emergency Department setting, and the increasing number of students and volunteers spending time in TB endemic areas.
Overall, 59% of attendees reported that they would seek additional information about TB and 40% reported that they would change their practice, with the wide variety of changes reflecting the diverse practice settings of the audience. The speakers and presentations were all rated highly, and there was a lot of audience participation and engagement. We are grateful so many Rhode Island clinicians came to celebrate World TB Day with us!
Submitted by:
Nickolette Patrick, MPH
Training and Consultation Specialist
NJMS Global Tuberculosis Institute
back to top

TB Education from a New Perspective: Our Course on Radiology
How do you get a bunch of doctors to sit together in a dark room on a beautiful Friday afternoon in New York City? Believe it or not, it involves a course called "Radiologic Manifestations of TB!"
On April 30, we organized a half day afternoon course all about diagnosing and managing TB via x-rays, CT scans, and PET scans. This first-time course was rooted in the needs-based ideas proposed by Dr. Diana Nilsen, the Medical Director at the Bureau of TB Control in the Department of Health and Mental Hygiene in New York City. With her help and the training expertise of Martha Alexander, Director of Outreach and Staff Development at New York's Bureau of TB Control, we developed an agenda for an informative afternoon. We were excited to have 28 physicians from the fields of pulmonary medicine, infectious diseases, pediatrics and radiology join us from NY City and surrounding areas.
The course started with Dr. Ronald Karpick, TB Consultant for the Fairfax County Health Department. He traveled all the way from Virginia to deliver a very comprehensive lecture on the basics of chest x-rays. He followed this with a case-based talk on the various manifestations of pulmonary and extrapulmonary TB. We were amazed by his extensive image collection and accompanying patient histories. Dr. Karpick has an ability to engage a group in a way that only an experienced professor can.
We were then fortunate to be addressed by a "CT Guru," Dr. David Naidich from New York University. Dr. Naidich co-authored the book High Resolution CT Scans of the Lung. He talked about the differential diagnosis of lung nodules and provided assurances on the ordering of CT scans in TB patients. Many participants stated that after hearing this lecture, they would consider the use of low dose CT scans more frequently when needed.
We closed with our own cardiothoracic surgeon from UMDNJ, Dr. Paul Bolanowski, and nuclear radiologist, Dr. Nasrin Ghesani. They talked about the use of PET scans in TB patients being considered for surgery. Dr. Bolanowski started with a case presentation in which the use of PET scans could have made a marked difference in the outcome of his patient. While the use of PET scans in TB patients is rarely reported in the literature, Dr. Ghesani presented compelling evidence of how this diagnostic technology can be used to aid in the management of complex TB patients.
Participants came away feeling the review of reading chest x-rays was just as useful as the advanced talks on CT and PET scans. In fact, they would have liked even more time spent on cases and interactive discussion. The first attempt at this course proved to be successful and we foresee varied iterations of the content in the future.
Submitted by:
Rajita Bhavaraju, MPH, CHES
Training and Consultation Specialist
NJMS Global Tuberculosis Institute
back to top

Staff Profile: Stephen E. Hughes, PhD - Assistant Director, New York State Bureau of Tuberculosis Control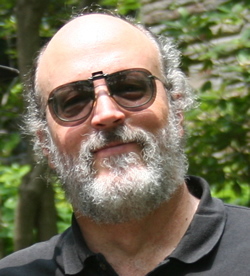 While many people have some twists and turns on their way to working in TB, the career trajectory of Steve Hughes, the Assistant Director of the New York State Bureau of Tuberculosis Control, closely resembles the famously winding Lombard Street in San Francisco. Steve sent his CV prior to being interviewed with an ominous warning that it might be difficult to follow his life without it.
As a child, Steve was fascinated with living things. "I always used to bring snakes and frogs home, to the everlasting joy of my mother." Inspired by Jacques Cousteau, Steve went to college planning to become a marine biologist but ended up developing an inordinate fondness for spiders. He spent time in the rainforest in Ecuador collecting and cataloging spiders, and then went to graduate school to become an arachnologist (which is a fancy name for a spider specialist, in case you need to impress someone at a dinner party).
While working on a PhD in neurobiology, Steve became interested in the pathology of a certain variety of spider venom and how it destroyed cells. His post-doctorate work involved sensory nerves in mammals, specifically manipulating nerves and the intercellular chemicals that regulate the growth and functioning of sensory neurons—no spiders involved.
As a newly minted neurophysiologist at Washington University, Steve "stumbled upon some very interesting phenomena," which is his humble way of pointing out that he found a way of delivering cells into the back of the retina to restore sight in rats.
Half a dozen patents later, Steve moved to Albany Medical College to continue his tissue transplantation work, eventually conducting clinical trials of new immunosuppressant drugs. "It became an elaborate operation, and it was kind of cookbook and not a lot of fun," Steve commented.
Seeking a new challenge, Steve moved to the Department of Emergency Medicine to open their research operation. But when the institution began experiencing severe budget issues, Steve decided it was time to start looking for a different challenge.
"I was very taken with the idea of looking at a different scale of problem, so I explored what I might be able to do with the health department," Steve says. "They needed a research scientist at the NY State Bureau of TB Control, so that's how I ended up here in 1998. There were a lot of interesting problems to solve, so I taught myself enough epidemiology to do the job." Some of the early problems Steve worked on included developing mapping tools to help counties decide where to direct outreach efforts, comparing different PPD solutions, and rolling out targeted testing programs.
"These things are part of the fabric of what we do," Steve comments. "We were doing program evaluation before it was a requirement. We didn't even know it was program evaluation, it was just something we did to make sure we were getting the most bang for the buck."
Steve believes one of the biggest challenges he faces as Assistant Director is maintaining quality services with a declining budget. "The declining case numbers give legislators the impression that they can cut money and resources because things are under control. But with TB today, we've taken care of the easy cases. The ones that are left are more difficult to take care of clinically and socially. What worries me is that the infrastructure is going to slip. Our county partners are being squeezed just as much as we are. I have fewer people to support counties, the counties have fewer staff to go out and do DOT, and for some patients, if the outreach worker isn't there, they're not going to take their medications. So whenever we can find things to help counties, like providing a new spreadsheet to record skin tests, these are the kinds of victories I'll take," Steve says. "I just try to keep an upbeat attitude and make sure everyone is in good spirits as much as possible. We've done a scavenger hunt and a Biggest Loser challenge and participate as a team for a walk-a-thon. It's tough to do this job now, so giving people a reason to come to work and do a good job is important."
Asked what he likes to do in his spare time, Steve began with "I don't have enough time to fit in the things I like to do," and then launched into a barrage of current undertakings that make Martha Stewart look lazy by comparison.
When he's not cooking dishes he learned from his Italian grandmother or doing genealogy research, Steve enjoys woodworking and is just finishing up a wood table with stone inlays for his patio. He photographs birds in his wooded backyard where he keeps lots of birdfeeders, and acts as team photographer for his son's soccer team at Binghamton University as well as maintaining a team website. "I take two or three hundred pictures at a game, and then I have to go through them all afterwards," Steve says. "I have to make sure I get a picture of everybody so that someone's mother doesn't get upset. I've learned that if someone's on the field for two minutes, I better get their picture!"
Not surprising given his biology background, Steve also has his fair share of zookeeper responsibilities at home caring for 2 dogs and a cat (all rescue animals), 2 birds, 1 tortoise, 5 turtles, a freshwater aquarium, and a large saltwater aquarium. After a moment, Steve added, "Oh, and 3 or 4 pet tarantulas." When you're an arachnologist, forgetting about the pet tarantulas is an occupational hazard.
We're delighted that after starting out with spiders, Steve is now keeping an eye on the TB bug as well!
Submitted by:
Nickolette Patrick, MPH
Training and Consultation Specialist
NJMS Global Tuberculosis Institute
back to top

Revision of the "Tuberculosis Handbook for School Nurses"
School nurses are often responsible for implementing tuberculin skin testing policies in the schools where they work. They also collaborate with community providers and local health departments to assure treatment adherence and completion for children being treated for latent tuberculosis infection (LTBI) and tuberculosis (TB) disease. The NJMS Global Tuberculosis Institute originally published a guide for school nurses in 1998, which was updated and reprinted in 2001. Additionally, in 2002 we published "Guidelines for Initiating a School Based Directly Observed Therapy Program."
GTBI is in the process of combining these two school nurse resources into one updated product called Tuberculosis Handbook for School Nurses. This product also includes targeted testing recommendations and a section on the need for risk assessment. The handbook is divided into three sections:
Fundamentals of Tuberculosis – including transmission, pathogenesis, and the diagnosis and treatment of LTBI and TB disease
Applying TB Fundamentals in the School Setting – including guidelines for administering TB medications in school as well as management of common problems that school nurses may encounter
Appendices – including risk assessment guidelines and tool, medication side effects, and templates for record keeping
The revised document was reviewed internally by pediatric healthcare providers here at GTBI. We then asked for input and feedback from school nurses and health department nurses in our region.
By early summer, you will be able to download a PDF version or order a print version of the "Tuberculosis Handbook for School Nurses" on our website: http://globaltb.njms.rutgers.edu/educationalmaterials/productfolder/tbhandbook.html
Submitted by:
DJ McCabe, RN, MSN
Trainer and Consultant, Clinical Programs
NJMS Global Tuberculosis Institute
back to top

Federal Training Center Collaborative
Since late 2007, the NJMS Global Tuberculosis Institute has been involved with a group of other federally funded training centers. This group is known as the Federal Training Center Collaborative (FTCC) and includes both national and regional elements. The idea behind this collaborative is similar to the concepts behind the Program Collaboration and Service Integration efforts initiated by CDC's National Center for HIV/AIDS, Viral Hepatitis, STD, and TB Prevention, which is familiar to many TB Programs.
The FTCC, originally known as the 3TC, began in 2002 with three federally funded US training centers (STD/HIV Prevention and Training Centers, AIDS Education and Training Centers, Family Planning Regional Training Centers). Since then it has expanded to include six types of centers, including TB Regional Training and Medical Consultation Centers, Addiction Technology Transfer Centers and Viral Hepatitis grantees. The centers are funded by four separate federal agencies. The agencies fund a number of centers in each category for a grand total of 56 different training centers. The chart below outlines the different types of federally funded training centers. As might be imagined, one of the more challenging aspects of the collaboration has been learning the different centers, their regions, mandates, funding agencies and target audiences!
GTBI, like the other RTMCCs, has long shared informal collaborative working relationships with some members of the FTCC, particularly AIDS Education and Training Centers, since the programs and clinicians being trained provide services to overlapping populations. However, in 2008 the RTMCCs received formal guidance from CDC to increase collaboration with other centers and to join the FTCC groups that existed in their regions. GTBI staff now participates in three separate regional FTCC Collaborations: the New England Region, the New York/New Jersey Region and the Atlantic Region. Through this collaboration, we have worked with a number of other Training Centers in the Northeast to co-sponsor in-person and web-based training for primary care providers, substance use center staff, and health care providers serving patients with HIV/AIDS. We have been able to use staff from other training centers to present at our trainings, and review some of our educational materials.
In 2008, GTBI staff attended a national FTCC meeting in order to develop a more comprehensive understanding of the other training centers' structure and organization, attend regional breakout sessions to network with members of other training centers and strategize on continued collaboration, learn about new training techniques and information that could be used in RTMCC trainings, and share information on successful RTMCC training strategies and methodologies. We will also attend the FTCC meeting this July in Kansas City, Kansas to continue these efforts.
RTMCC staff also attend regional FTCC meetings and conference calls in the three regions where we are involved in order to share relevant information to improve training efforts for all centers, increase training collaborations, and maximize use of training resources.
In addition to all the collaborations mentioned above, GTBI has been part of three separate Minority AIDS Initiative funded projects intended to build and develop collaboration and collaborative training efforts among FTCs. The grant was open to federally-funded Family Planning Regional Training Centers (RTCs), who partnered with other members of their regional FTCC. The three projects, led by the RTCs in each region, are quite different but are all in keeping with the goal of improving collaboration in the area of training with an end goal of improving care for populations affected by these diseases and areas, with a focus on minority populations.
In the New England Region, as a part of the Region I Federal Training Center Collaborative, we are developing a training video and resource guide on delivering rapid HIV test results. As of June 2010, the collaboration is in the process of editing the video and creating a rough cut. The DVD and resource guide should be finished and released in both hard copies and online by July, 2010. The intention is that the training video will be useful to health care providers working in various settings, including TB clinics, especially with the increased emphasis on routine HIV testing and opt-out HIV testing policies.
In Region II, the New York/New Jersey area, the collaborative project was the development of a Capacity Building Training for FTCC faculty, including clinicians and training staff. This two-day training held in May of 2010 was intended to help FTCC staff build a better understanding of how diseases/topics overlap in terms of epidemiology, behavior, natural history of disease, and clinical approach with a focus on minority populations. This increased knowledge would be used to incorporate additional important messages and points related to other diseases and topics into existing training courses provided by the FTCCs. The training also provided opportunities to learn about training techniques and processes used at other training centers and to network and build connections with clinical and training experts at other centers with an eye toward future collaborations.
The Region III FTCCC consists of the training centers which cover Maryland, Virginia, Pennsylvania, Washington, DC, West Virginia, and Delaware. This collaboration included three in-person update conferences on its six specialty topics (TB, viral hepatitis, family planning, substance abuse, HIV/AIDS, and STDs) and a series of four webinars. This series, Managing Complex Cases – You are not Alone: Health Disparities and Co-Occurring Disorders, began with a Call to Action followed by presentations on co-occurring disorders in various stages of the life cycle (adolescence, pregnancy, and mature adulthood) as well as one webinar on program collaboration and service integration. The collaborative is also planning a "mini-residency" for family planning and HIV service providers in the Washington DC area in August. TB will be one of the featured topics.
In summary, over the last several years, GTBI has been working hard to work with other federal training centers on trainings, products, and other collaborative efforts. We plan to continue these efforts in the future to ensure that key information about TB is included in trainings held by other FTCs and that we at GTBI are including key information on other diseases and topics in our trainings, with the goal of improving care and treatment of patients with TB as well as the overall TB control effort.
Overview of Federally Funded Training Centers
STD/HIV Prevention Training Centers (PTC)





Part I: STD Clinical Training Centers

Part II; Behavioral Intervention Training Centers

Part III: Partner Services and Program Support Training Centers

STD and HIV Prevention

15 Total Centers (some Centers are funded for multiple parts)

Part I: 10


Part II: 4


Part III:4

AIDS Education and Training Centers (AETC)

Clinical Care and Management of HIV/AIDS

11

Family Planning Regional Training Centers (RTC).

Family Planning

10

Addiction Technology Transfer Centers (ATTC)

Addictions and Substance Use

14

Tuberculosis Regional Training and Medical Consultation Centers (RTMCC)

TB

4

Viral Hepatitis Training grantees

Viral Hepatitis

2
Submitted by:
Nisha Ahamed, MPH
Program Director, Education and Training
NJMS Global Tuberculosis Institute
back to top

In 1863, Hermann Brehmer opened the first sanitorium for the treatment of tuberculosis. Located in modern-day Poland, the sanitorium was set high in the mountains to take advantage of the high altitude and clean air, as well as serve as a physical refuge from the stress of city living. In addition to location, aesthetics were equally important—the sanatorium was surrounded by forest and grounds included flower beds, shade trees, man-made grottos, and trout ponds.
As sanitoria proliferated globally, Brehmer's ideas about aesthetics and functionality were adapted to local architectural customs, obtainable materials, and available locations. Below are pictures of TB sanitoria in six different countries. Match each sanitorium with the country where it is located.
Countries: Peru, South Africa, Vietnam, Somalia, Russia, Cambodia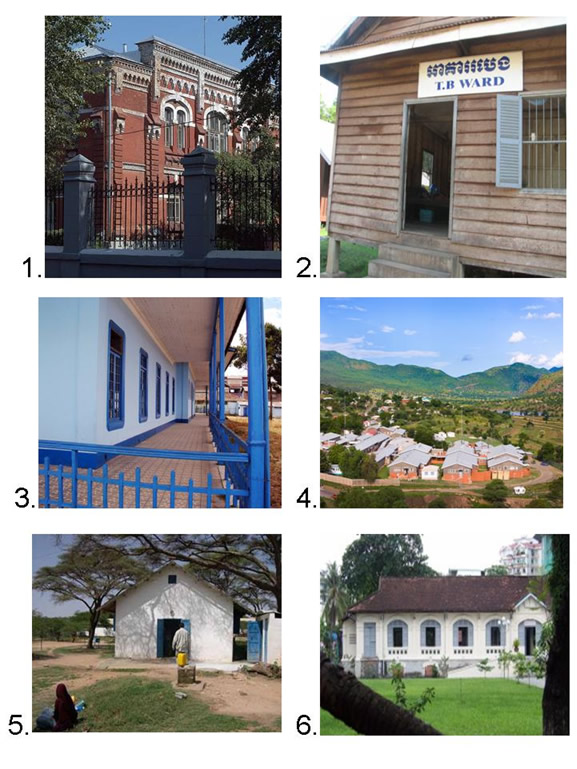 back to top

GTBI faculty and staff respond to requests from providers seeking medical consultation through:
Our toll-free TB Infoline: 1-800-4TB-DOCS and
During each consultation, the GTBI consultants will advise providers of TB Program resources for consultation in their jurisdiction. In addition, TB programs will be informed of TB cases with public health implications such as MDR/XDR-TB, pediatric TB in children <5, or potential outbreak situations.
More information about our consultation service, including downloadable Core TB Resources, can be accessed at Medical Consultant Web-Based Grand Rounds (http://globaltb.njms.rutgers.edu/services/medicalconsultation.html).
Periodically, designated TB program medical consultants are invited to participate in a web-based TB case conference (or grand rounds). Consultants are encouraged to present challenging TB cases on which they would like feedback from their colleagues throughout the Region. The next grand rounds will be held this Fall and we will notify TB programs when a date and time have been established. TB program medical consultants who would like to present a case should contact Dr. Alfred Lardizabal at 973-972-8452 or lardizaa@umdnj.edu.
back to top

Upcoming NE RTMCC Training Courses Planned for 2010
Courses are open to participants in the 20 project areas (Maine, New Hampshire, Vermont, Massachusetts, Rhode Island, Connecticut, NJ, New York State, New York City, Pennsylvania, Michigan, Indiana, Ohio, West Virginia, Delaware, Maryland, Washington DC, Detroit, Baltimore, and Philadelphia) which are served by the Northeastern National Tuberculosis Center.
Individuals outside of this region who wish to attend our training courses should first contact their Regional Training and Medical Consultation Center to check if a similar course is being offered. If this is not the case, the out-of-region participant may then register for this course.
Click here for the list of upcoming courses.
back to top

Division of Tuberculosis Elimination
The mission of the Division of Tuberculosis Elimination (DTBE) is to promote health and quality of life by preventing, controlling, and eventually eliminating tuberculosis from the United States, and by collaborating with other countries and international partners in controlling tuberculosis worldwide.
TB Education and Training Resources Website
This website is a service of the Centers for Disease Control and Prevention (CDC), Division of Tuberculosis Elimination. It is intended for use by TB and other healthcare professionals, patients, and the general public and can be used to locate or share TB education and training materials and to find out about other TB resources.
TB Education & Training Network (TB ETN)
The TB Education and Training Network (TB ETN) was formed to bring TB professionals together to network, share resources, and build education and training skills.
Regional Training and Medical Consultation Centers' TB Training and Education Products
This website provides a searchable list of all 4 RTMCCs' resources.
TB-Related News and Journal Items Weekly Update
Provided by the CDC as a public service, subscribers receive:
A weekly update of TB-related news items
Citations and abstracts to new scientific TB journal articles
TB conference announcements
TB job announcements
To subscribe to this service, click here
TB Behavioral and Social Science Listserv
Sponsored by the DTBE of the CDC and the CDC National Prevention Information Network (NPIN), this Listserv provides subscribers the opportunity to exchange information and engage in ongoing discussions about behavioral and social science issues as they relate to tuberculosis prevention and control.
Other RTMCCs
The Curry International Tuberculosis Center serves: Alaska, California, Colorado, Hawaii, Idaho, Montana, Nevada, Oregon, Utah, Washington, Wyoming, Federated State of Micronesia, Northern Mariana Islands, Republic of Marshall Islands, American Samoa, Guam, and the Republic of Palau.
The Heartland National Tuberculosis Center serves: Arizona, Illinois, Iowa, Kansas, Minnesota, Missouri, New Mexico, Nebraska, North Dakota, Oklahoma, South Dakota, Texas, and Wisconsin.
The Southeastern National Tuberculosis Center serves: Alabama, Arkansas, Florida, Georgia, Kentucky, Louisiana, Mississippi, North Carolina, South Carolina, Tennessee, Virginia, Puerto Rico, and the U.S. Virgin Islands.
back to top

Lee B. Reichman, MD, MPH - Executive Director
Reynard J. McDonald, MD - Medical Director
Bonita T. Mangura, MD - Director of Research
Eileen C. Napolitano - Deputy Director
Nisha Ahamed, MPH, CHES - Program Director, Education and Training
Nickolette Patrick - Northeastern Spotlight Editor
Alfred S. Paspe - User Support Specialist/Webmaster
back to top