This is a busy summer at GTBI, and also a time of many changes. As some of you know I have been here in a part-time capacity for the last several years. As of July 1st I have stepped down from my role as Executive Director and Dr. Alfred Lardizabal, who many of you know, has been appointed as the new Executive Director. My longtime friend and colleague, Dr. Reynard McDonald, retired from the university this summer and Dr. Amee Patrawalla has been appointed as GTBI's new Medical Director.
Since I first began working in TB, I have been witness to many changes both here at GTBI and in the TB control world. Those who know me will understand my enthusiasm for the new developments in TB diagnostics and treatment after many years of relying on outdated tools. At the same time, we need to remain vigilant and vocal about the need to eliminate this wholly treatable and preventable disease. It has been my pleasure to work with and learn from many distinguished colleagues throughout my career, and though I have stepped down as Executive Director, I will be continuing on at GTBI part-time as Senior Advisor. I look forward to continuing to work with you all in this capacity and to witnessing the continued success and future directions of GTBI.
Sincerely,
Lee. B Reichman, MD, MPH
back to top

TB Intensive-Spring 2014
Our TB Intensive course remains one of our most popular workshops. The most recent TB Intensive was held on April 7-11, 2014. The 19 participants represented a broad range of specialties and practice settings; approximately 80% were nurses. Topics were both timely and relevant and addressed issues that clinicians and public health staff are facing in the field. Small group exercises, interactive case studies and panel discussions helped to reinforce important concepts. This year's conference also included some new topics, such as Treating the Patient with Substance Abuse and Managing Complex Cases, which were very well-received. Faculty members were all from the Northeast region with different areas of expertise that complemented one another and engaged the audience. Participants felt the program met their expectations and 88% plan to change their practice based on the information presented during the course. Participants indicated that the expert faculty, overall course content, and interactive sessions, and clinical cases were major strengths of the program.

Submitted by: Jennifer K. Campbell, MPH, CHES - Training and Consultation Specialist
TB Contact Investigations in Congregate Settings-Spring 2014
GTBI collaborated with the Maryland Department of Health and Mental Hygiene, Center for TB Control and Prevention to offer two half-day workshops for TB program staff and others involved in congregate setting contact investigations. The trainings focused on key elements of conducting tuberculosis contact investigations in congregate settings in order to identify contacts of a person with infectious TB. Nineteen participants attended the training in Annapolis on May 20th, and 20 attended the training held on May 21st in Silver Spring. Faculty members Mark Wolman from GTBI and Lisa Paulos from Maryland utilized a combination of lectures and case studies to review contact investigation principles, the rationale for conducting contact investigations in congregate settings, and key steps in planning and conducting these investigations. The evaluation results indicated that participants found the content, especially the case studies to be very useful.

Submitted by: Nisha Ahamed, MPH - Program Director, Education and Training
back to top

Tuberculosis Case Management for Nurses Self-Study Modules Revision
Our supply of the Tuberculosis Case Management for Nurses Self-Study Modules, first printed in 2001, is dwindling and we decided that we wanted to take a fresh look at both the content and format. We developed an online needs assessment survey and received detailed and thoughtful feedback from over 20 TB nurses from across the nation. Thanks to them we have what we need to proceed; ideas to make this resource more useful for nurses practicing in a wide variety of situations. Our goal is to complete this project in early 2015 and make it available in print and on our website.
Submitted by DJ McCabe, RN, MSN – Trainer and Consultant
TB Training Roadmap
Over the last several years we have heard that a resource to train nurses who are new to the TB world was needed. A nurse, whether newly practicing or with many years' experience, may be assigned to work in the TB clinic and be unfamiliar with all the nuances of TB care. In response to this need, we are developing the TB Training Roadmap, which is a collection of educational materials that can be used to increase knowledge of tuberculosis and available resources. When it is complete, users will be able to tailor the Roadmap to create a personalized training document; supervisors and employees can work together to create a customized Roadmap that is relevant and appropriate for the employee's learning needs. All materials will be online and will be easily accessible on our website. The draft Roadmap is being reviewed by key stakeholders to guide development of the final material and will be pilot-tested later this fall. The final version will be available online in late 2014. If you are interested in reviewing the materials for the pilot-test, please email Jennifer at jennifer.k.campbell@rutgers.edu.

Submitted by Jennifer K. Campbell, MPH CHES – Training and Consultation Specialist
back to top

Faculty Profile-Lee B. Reichman, MD, MPH
As Dr. Lee Reichman steps down from his role as Executive Director of the Global Tuberculosis Institute, we wanted to take a moment to reflect on his accomplishments. We recognize that without Dr. Reichman's vision of a TB center of excellence based in research, training and, practice, there would be no GTBI.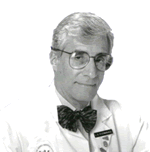 Dr. Lee B. Reichman is internationally recognized in the field of TB, particularly for his role as a TB advocate at the state, national and international levels. Dr. Reichman earned his medical degree in 1964 from New York University and completed his internship and the first year of his residency at Bellevue Hospital in New York and then served as a Peace Corps physician in Bolivia as a commissioned officer of the U.S. Public Health Service. He finished his training at Harlem Hospital Center in New York as senior medical resident and pulmonary fellow. He then earned a Masters Degree in Public Health from Johns Hopkins University School of Hygiene and Public Health in Baltimore. From 1971 to 1974 he served as Director, Bureau of Tuberculosis Control and Assistant Commissioner of Health at the New York City Health Department. In 1974 he came to what was then the College of Medicine and Dentistry of New Jersey - New Jersey Medical School as Director of the Pulmonary Division in the Department of Medicine and as Associate Professor of Medicine. He was promoted to Professor of Medicine in 1977. He continued to serve as Director of the Pulmonary Division until 1993 when he founded the New Jersey Medical School National Tuberculosis Center, which has since changed its name to Global Tuberculosis Institute to reflect its wider scope of activities.
For nearly 50 years, Dr. Reichman has worked tirelessly towards the control and elimination of TB around the globe. Among Dr. Reichman's many notable accomplishments, he is a long time member of the National Advisory Council for the Elimination of TB, and served on numerous committees and working groups for national and international organizations including the Global Stop TB Partnership. In addition to authoring more than 200 published articles and two books, he is a frequent contributor to local and national media, inspiring others through his expertise and leadership. All of us here at GTBI thank Dr. Reichman for his years of dedication and leadership, and wish him well in his new role as Senior Advisor at GTBI.
Submitted by Nisha Ahamed, MPH – Program Director, Education and Training
back to top

Faculty Profile - Alfred Lardizabal, MD
In recognition of Dr. Alfred Lardizabal's new role as Executive Director of GTBI, we have updated a profile of him that originally appeared in this newsletter in 2006. We hope that this profile helps you to get to know Dr. Lardizabal a little better!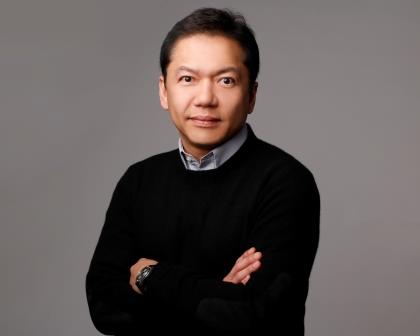 Timing is everything. In the middle of Dr. Alfred Lardizabal's fellowship in pulmonary medicine under one Dr. Lee B. Reichman, the New Jersey Medical School National Tuberculosis Center (now the Global Tuberculosis Institute) was created. By the end of his fellowship in 1995, the center had achieved federal designation as a national Model Tuberculosis Prevention and Control Center, and Dr. Lee Reichman, the Center's founding Executive Director, immediately invited him to join the Center's distinguished team of clinicians, researchers, and educators. Call it luck or providence, but it seemed that all his studies and life experiences had been preparing him for this very position. Born in Cambridge, Massachusetts where his father was a pulmonary physician, his family moved back to Manila in the Philippines, in the early 1960s, where his grandfather had also practiced as a physician. It was while growing up and getting exposed to his father's practice that he first became aware of the wide disparity between wealth and poverty and that many TB patients, being poor, were likely to have adverse outcomes for a treatable infection. . During his clinical training in medical school, he encountered many TB patients and was troubled at only being able to treat their disease without addressing underlying problems of poverty, crowded and unsanitary living conditions, and unemployment. After receiving his medical degree from the University of Santo Tomas in Manila in 1986, Dr. Lardizabal came to the US to finish his studies. He completed course work for an MPH at Yale University, followed by an internal medicine residency program at the University of Medicine and Dentistry of New Jersey before becoming a Pulmonary Medicine Fellow under Dr. Lee Reichman. Dr. Lardizabal noted that "when Dr. Reichman recruited me; it seemed like a perfect fit, given the family legacy of pulmonologists, my academic training and experience, and my desire to blend clinical practice, teaching, and research."
One defining characteristic of Dr. Lardizabal is that he is a superb and compassionate clinician, beloved by patients, admired by staff, and respected by peers. He covers TB clinic sessions at the Lattimore Practice in Newark and the Middlesex County Chest Clinic, which serves a large immigrant population. Patti Woods, one of the New Jersey TB Nurse Consultants and former Nursing Director at the Middlesex Clinic noted that "Dr. Lardizabal immediately connects with his patients by listening carefully and gently probing to identify and address barriers to care." She also noted that he has established a trusting relationship with the staff, so that they feel comfortable bringing difficult issues to his attention and are willing to implement innovations he promotes. In addition, he goes the extra mile to give in-services for the clinic staff and for other health care providers in the community.
Prior to becoming Executive Director, Dr. Lardizabal was Associate Director at GTBI. In this role he oversaw GTBI's RTMCC medical consultation activities in addition to providing medical consultations himself. Dr. Lardizabal has and will continue to take an active role in planning web-based Grand Rounds for TB Medical Consultants in the Northeast and will also continue to provide direction and vision for the annual TB Medical Consultants Meeting, where attendees from across the region participate in discussions about new developments in the diagnosis, treatment, and control of TB. He also leads the team of GTBI physicians who participate in CDC's MDR-TB Expert Network conferences, where he shares his perspectives based on many years of managing patients with MDR-TB. Those of you who have attended GTBI's webinars and training courses will also recognize Dr. Lardizabal as a frequent facilitator and presenter on many different aspects of TB at these training events.
Other ongoing responsibilities include didactic lectures and rounds as Associate Professor of Medicine in Pulmonary and Critical Care Medicine, regular rotation as an attending in the Medical Intensive Care Unit and participating as a member of the NJ TB Medical Advisory Board. Dr. Lardizabal also plans and oversees TB Grand Rounds held Tuesday afternoon at GTBI and is often the featured speaker. His colleagues point out that Dr. Lardizabal's presentations invariably reflect a thorough diagnostic workup while posing provocative questions about the appropriate approach in managing difficult issues.
Dr. Lardizabal has also been involved in a number of research studies, including several related to LTBI. He was Principal Investigator on CDC-funded QuantiFERON-TB studies and was an investigator in Study 26 of CDC's TB Trials Consortium, which was the clinical trial of ultra short-course treatment of latent TB infection among contacts of active cases, using a 3-month once-weekly regimen of isoniazid and rifapentine, compared to standard 9-month daily therapy with isoniazid. Dr. Lardizabal was an early adopter of shorter regimens to treat LTBI. He had long been concerned about poor adherence with the 9-month regimen of isoniazid (9H) at the Middlesex County Chest Clinic among persons with LTBI who are primarily foreign born, working poor, or school children. As early as 2002 Dr. Lardizabal began offering the option of 4 months of rifampin (4R), recommended as an acceptable alternative regimen to 9H in the CDC/ATS guidelines published in 2000. As reported in his 2007 CHEST article, when given a choice, patients overwhelmingly preferred 4 months of rifampin over 9 months of isoniazid. Additionally, patients receiving 4R were significantly more likely to complete therapy. Continuing his interest in latent TB infection, Dr. Lardizabal is currently involved in several NIH funded studies which investigate TB latency, in partnership with scientists at the Rutgers Public Health Research Institute. He is the principal investigator on Mapping and Modeling the Host Pathogen Interaction in TB Latency and Reactivation project and a co-investigator on the Rapid T-Cell Analysis for TB Diagnostics and FiSH Flow Platform for TB Diagnosis projects.
On the international front, Dr. Lardizabal has been involved in several USAID funded projects, including a leading role in implementing the Pharmacy DOTS Initiative (PDI), one of many components of the 3-year USAID-funded Philippines Tuberculosis Initiatives for the Private Sector. Dr. Lardizabal made significant contributions to another component of Phil-TIPS; modifying and integrating the DOTS syllabus into the curricula for pre-service nursing, medical technology, and pharmacy students nationwide. Currently, as Vice President and Program Secretary for the North American Region (NAR) of the International Union Against TB and Lung Diseases, he is involved in planning the upcoming NAR conference in Vancouver in February of 2015. Dr. Lardizabal has also participated in several CDC consultancies including an expert consultancy on use of Bedaquiline.
In his spare time, Dr. Lardizabal relaxes and rejuvenates through such activities as attending live performances of any kind, including theater, music and dance. He also enjoys bicycling, swimming, and visits to his family in the Philippines. Dr. Lardizabal played the clarinet and saxophone while growing up and commented that "although I never became proficient, I believe that the experience fostered a deep and lifelong appreciation of music."
Recently when Dr. Lardizabal met with GTBI staff he reminded us that although the leadership has changed, the mission of the Institute remains the same, "to advance tuberculosis care through excellence in research, practice and teaching." He looks forward to continuing to work in all three of these areas both with GTBI staff and TB Programs in the Northeast as GTBI's Executive Director. When asked if he had any comments or messages he wanted to share in this newsletter, Dr. Lardizabal stated that he was deeply grateful and honored to be leading the Institute, and was committed to continuing the legacy of Dr. Reichman. He commented that Dr. Reichman created an environment that encouraged professional growth and development and expressed deep gratitude to Dr. Reichman for providing leadership, mentoring, and opportunities over the twenty years they have worked together.
Despite his expertise in TB and many years of experience, it is clear to all who meet Dr. Alfred Lardizabal that he is easily approachable, personable and genuinely humble. These qualities, coupled with his notable achievements and clinical excellence, has won him the admiration and affection of colleagues and patients alike and will serve him well in his role as GTBI's new Executive Director.
Modified from original article written by Chris Hayden by Nisha Ahamed, MPH – Program Director, Education and Training and DJ McCabe, RN, MSN – Trainer and Consultant
back to top

Upcoming NE RTMCC Training
The New Jersey Medical School Global Tuberculosis Institute (GTBI) sponsors courses and web-based seminars on tuberculosis. GTBI web-based seminars are open to all participants in the United States. For in-person courses, GTBI prioritizes participants from the Northeast Region (Baltimore, Connecticut, Delaware, Maine, Maryland, Massachusetts, New Hampshire, New Jersey, New York City, New York State, Pennsylvania, Philadelphia, Rhode Island, Vermont, and Washington, DC), which is served by GTBI.
Click here for the list of upcoming courses.
back to top

GTBI faculty and staff respond to requests from healthcare providers seeking medical consultation. Consultants can be reached by calling the TB Info line: 1-800-4TB-DOCS or by Email
During each consultation, the GTBI consultants will advise callers about resources/TB Programs in their jurisdiction. In addition, TB programs will be informed of TB cases with public health implications such as MDR/XDR-TB, pediatric TB in children <5, or potential outbreak situations.
More information about our consultation service, including downloadable Core TB Resources, can be accessed at http://globaltb.njms.rutgers.edu/services/medicalconsultation.html
back to top

Division of Tuberculosis Elimination
The mission of the Division of Tuberculosis Elimination (DTBE) is to promote health and quality of life by preventing, controlling, and eventually eliminating tuberculosis from the United States, and by collaborating with other countries and international partners in controlling tuberculosis worldwide.
Find TB Resources Website
This website provides a central, comprehensive searchable database of international, national, state, and local TB-related education and training materials for TB healthcare workers, health professionals, patients, and the general public. Users can also submit their education and training materials as well find information on funding opportunities, TB organizations, TB mailing lists, and TB images.
TB Education & Training Network (TB ETN)
The TB Education and Training Network (TB ETN) was formed to bring TB professionals together to network, share resources, and build education and training skills.
Regional Training and Medical Consultation Centers' TB Training and Education Products
This website provides a searchable list of all RTMCCs' resources.
TB Wire Newsletter
Contents include:
Announcements
Washington Update
Linkable Journal Abstracts
Resources/Training
Selected TB Reports
Grants, Job Opportunities
Meetings, Conferences & Events
To subscribe to this service, click here
TB Behavioral and Social Science Listserv
Sponsored by the DTBE of the CDC and the CDC National Prevention Information Network (NPIN), this Listserv provides subscribers the opportunity to exchange information and engage in ongoing discussions about behavioral and social science issues as they relate to tuberculosis prevention and control.
Other RTMCCs
The Curry International Tuberculosis Center serves: Alaska, California, Colorado, Hawaii, Idaho, Nevada, Oregon, Utah, Washington, Federated State of Micronesia, Northern Mariana Islands, Republic of Marshall Islands, American Samoa, Guam, and the Republic of Palau.
The Heartland National Tuberculosis Center serves: Arizona, Arkansas, Kansas, Louisiana, Missouri, New Mexico, Nebraska, Oklahoma, and Texas.

The Mayo Clinic Center for Tuberculosis serves: Illinois, Indiana, Iowa, Michigan, Minnesota, Montana, North Dakota, Ohio, South Dakota, Wisconsin, and Wyoming
The Southeastern National Tuberculosis Center serves: Alabama, Florida, Georgia, Kentucky, Mississippi, North Carolina, South Carolina, Tennessee, Virginia, Puerto Rico, West Virginia, and the U.S. Virgin Islands.
back to top

Alfred Lardizabal, MD - Executive Director
Eileen C. Napolitano - Deputy Director
Amee Patrawalla, MD - Medical Director
Bonita T. Mangura, MD - Director of International Activities
Nisha Ahamed, MPH - Program Director, Education and Training
Lee B. Reichman, MD, MPH - Senior Advisor
D.J. McCabe, RN, MSN - Spotlight Editor
back to top