Northeastern Spotlight
Winter 2017 Volume 12 – Number 3

News and Announcements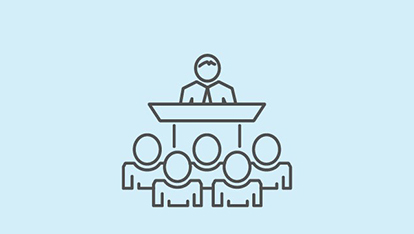 CDC Designated Rutgers Global TB Institute as National Center of Excellence
The Global Tuberculosis Institute has been designated as one of four tuberculosis National Tuberculosis Centers of Excellence (COE) by the Centers for Disease Control and Prevention (CDC). Since 1993, GTBI has been able to play a key role in supporting TB programs first nationally and later in the Northeastern region (prior designation as a Regional Training and Medical Consultation Center – RTMCC) through TB training and education, medical consultation, and research. The programs that GTBI will serve as part of this current funding cycle (2018-2022) includes these areas: Baltimore, Connecticut, Delaware, Indiana, Maine, Maryland, Massachusetts, Michigan, New Hampshire, New Jersey, New York City, New York State, Ohio, Pennsylvania, Philadelphia, Rhode Island, Vermont, Virginia, Washington, DC, and West Virginia.  
Dr. Lardizabal, GTBI's Executive Director, expressed these sentiments: "It is truly an honor and pleasure to be recognized by CDC in our work, which we are most effectively able to carry out through the support and cooperation our colleagues in the 20 TB Control programs in the Northeastern US. We eagerly look forward to continuing and enhancing this collaboration as we swiftly move forward to our mutual goal of TB elimination."
It is truly an exciting time in TB right now with new developments in diagnostics, treatment, and management approaches.  We look forward to continue strengthening our relationships with the programs we serve and forging new partnerships and innovations in the realm of training, education and TB consultation! 
GTBI would also like to congratulate the other three CDC-designated TB Centers of Excellence:
Curry International Tuberculosis Institute
Heartland National Tuberculosis Center
Southeastern National Tuberculosis Center
Click here to read the New Jersey Medical School Press Release on GTBI.
CDC Personal Stories
CDC recently released stories of TB advocates Kate O'Brien and Nauman Rana highlighting their unique and deeply personal experiences of their battle with TB.
We are especially excited about the opportunity for a larger audience to hear Kate and Nauman's story, as they both are remarkable individuals, as well as passionate TB advocates! Kate and Nauman have shared their stories in-person at various TB conferences hosted by the Global TB Institute, and each time the audience was moved to tears by their strength and perseverance.
To learn more about Kate's story go to: https://www.cdc.gov/tb/topic/basics/katestory.htm.
To learn more about Nauman's story go to: https://www.cdc.gov/tb/topic/basics/naumanstory.htm.