TB Training Roadmap-Community Collaboration
The TB Nurse Case Manager is a qualified nurse who uses knowledge of community resources and stakeholders to foster partnerships within the community.
Collaboration with Partners
Promotes Public Health Policy and Programs
Provides consultation
Training Materials
Core Curriculum on Tuberculosis: What the Clinician Should Know-Chapter 8: Community Tuberculosis Control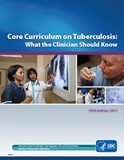 Organization: CDC
Year: 2011
Description: Intended for use as a self-study guide or reference manual for clinicians and other public health professionals caring for people with or at high risk for TB disease or infection. In addition, the Core Curriculum includes a slide set designed to be useful in developing educational programs.
Format: Manual
View PDF

Sharing the Care: Working Together on LTBI Treatment and Management
Organization: Curry International Tubrculosis Center (CITC)
Year: 2014
Description: This webinar was created for physicians and other licensed medical professionals who diagnose and treat latent tuberculosis infection (LTBI). The training focused on risk assessment, diagnosis, and treatment options for LTBI. The 75-minute presentation was followed by a 15-minute Q & A session.
Format: Webinar (90 minutes)

Link
Engaging the Private Sector in TB Prevention Webinar

Organization: Curry International Tubrculosis Center (CITC)
Year: 2012
Description: A two-hour webinar focuses on tools and strategies State and local health departments can use to help private providers (including Federally Qualified Health Centers, Community Health Clinics, HMOs, and smaller practice practitioners) get up-to-speed on the diagnosis and treatment of latent TB infection (LTBI).
Format: Webinar (93:34 minutes)

Link
Resource Materials
Latent Tuberculosis Infection: A Guide for Primary Health Care Providers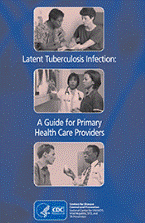 Treating the Patient with Tuberculosis: A Guide for Collaborating with Community Physicians Booklet
Back to Directory
Back to Homepage