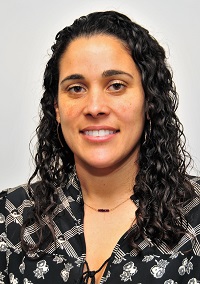 Marie-Claire Rowlinson, PhD, D(ABMM)
Chief, Bacterial Diseases
Wadsworth Center-New York State Department of Health

Dr. Marie-Claire Rowlinson received her undergraduate and doctoral degrees in Medical Microbiology in the U.K. and then completed a post-doctoral fellowship in Medical and Public Health Laboratory Microbiology at University of California, Los Angeles. Following the fellowship, Dr. Rowlinson worked with the Association of Public Health Laboratories (APHL) in their Global Health program, building laboratory capacity in eastern Europe, the Caribbean and Africa. From 2012 to 2021, Dr. Rowlinson was the Assistant Laboratory Director and CLIA Laboratory Director at the Florida Department of Health, Bureau of Public Health Laboratories in Jacksonville. During this time, she also held an Adjunct Assistant Professor position in the Department of Medicine, Emerging Pathogens Institute at University of Florida in Gainesville working closely with the Southeastern National TB Center. Dr. Rowlinson is currently the Chief of Bacterial Diseases at the New York State Department of Health, Wadsworth Center. Her expertise is in infectious disease diagnostics, particularly molecular diagnostics and TB testing. Dr. Rowlinson is the Chair of the APHL Infectious Diseases Committee and a Member of the TB Subcommittee.